The University of Ostrava was founded on September 28, 1991 with the purpose to reduce a historical imbalance in a region traditionally dominated by heavy industry and technical studies. It has six faculties: Science, Social Studies, Fine Arts, Arts, Medicine and the Pedagogical Faculty, and three research institutes: Institute for Research Applications of Fuzzy Modeling (IRAFM), European Research Institute for Social Work and Institute for Foreign Studies.
The university offers full spectrum of degrees – bachelor, master, doctoral – compliant with the Bologna system. In addition, it provides continuing education programs. Training and research are the foremost aims of the University with the focus on modern and innovative studies in many scientific fields. The UO is involved in many EU-funded projects, helping students to build a coherent university career based on their personal and professional ambitions.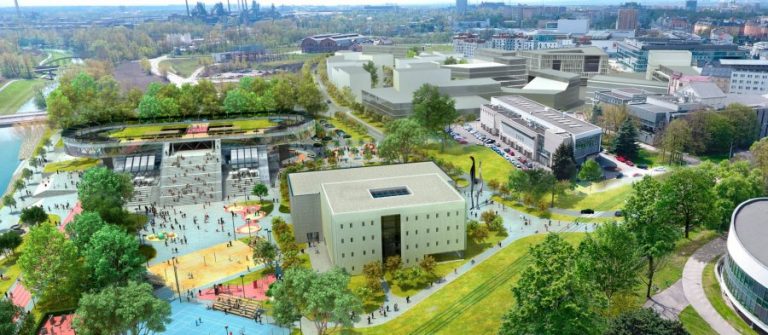 The UO research institute IRAFM (partner of this project) is one of the leading world units in the field of fuzzy modeling and ICT technologies. It has been founded in September 1996. The main research topics belong to the field of Computational Intelligence (Soft Computing). IRAFM is the world renowned research center in the theory of fuzzy logic, data analysis (incl. big data analysis and processing), image processing, analysis and forecasting of time series, discrete dynamic and expert systems, and mathematical modeling of real life problems. It is fully involved into teaching and research at the Faculty of Science, especially, at the Departments of Mathematics and Informatics. It has the accreditation for the PhD study in applied mathematics and has many supervised PhD students from the Department of Informatics. The teaching process at the Faculty of Science is supported by ICT, mostly in the form of online courses in the LMS Moodle system and extensive use of the OpenCV real-time vision facilities. Some courses are taught with SW packages elaborated in IRAFM.
UO will participate in the implementation of all work packages and activities on the project. They will contrubute through expertise in the methodology of teaching of natural and mathematical sciences, and especially through expertise in the integration of information technologies in higher education and the methodology of teaching at doctoral studies. UO will host several visits by the representatives of PC HEIs, and during these visits they will show their experiences in the aforementioned areas. and they will hold several short intensive training sessions on these topics. They will also hold several short intensive training courses for teaching staff at the PC HEIs.