Information about the TeComp Erasmus+ project on the websites of the partner institutions
TECOMP PROJECT AT THE UNIVERSITY OF GJIROKASTRA
TECOMP meeting organized at the premises of "Eqrem Cabej" University during 13-17 June 2022.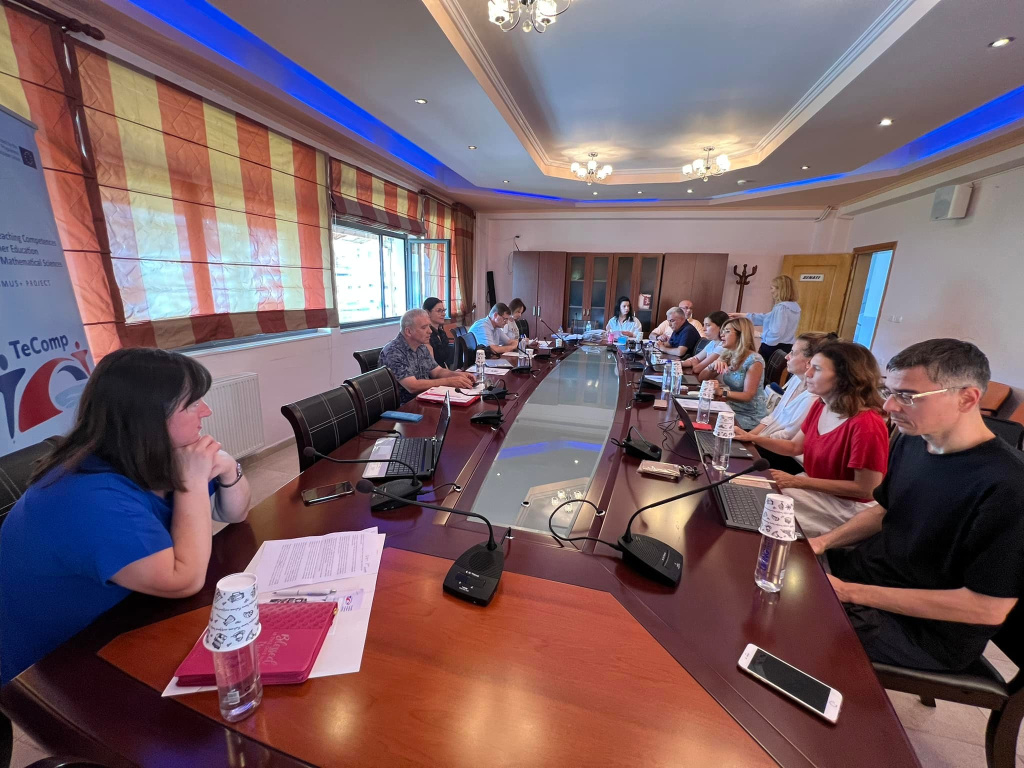 Europe Week at ECUG
Europe Week organized in Vlora on 6th May 2022. ECUG participated with a stand, disseminating projects cofounded by Erasmus+, among which TECOMP project.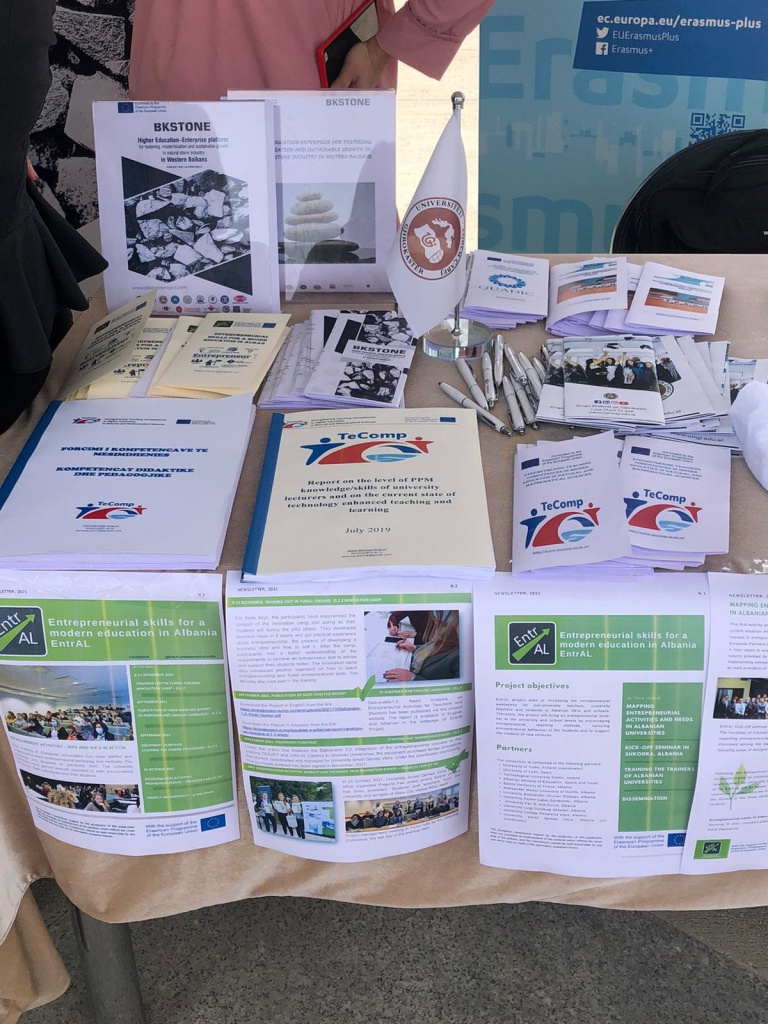 Presentation of TECOMP and other projects to the delegation headed by Ambassador Luigi Sorec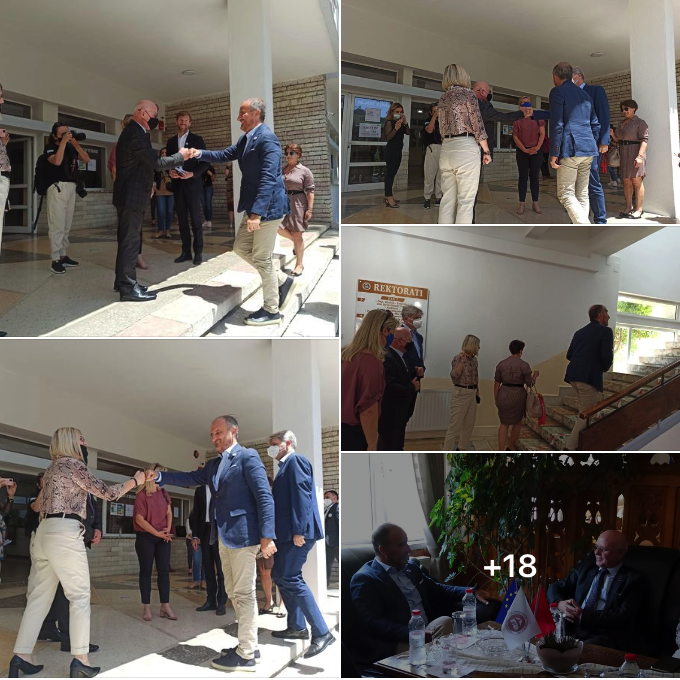 General trade fair Albania-Greece, 29th April 2022
The Career and Alumni Counseling Office at UGJ presented a summary of the scientific works, activities of the institution and academic offer.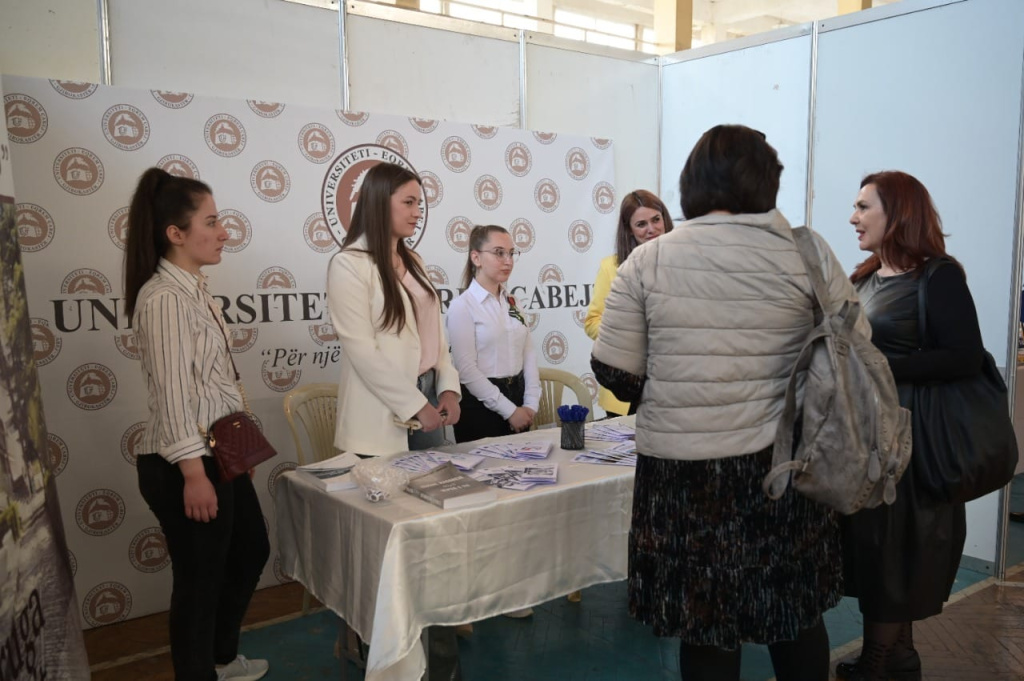 Learning Key platform at ECUGre
LearninKey – The team discussed about the continuation of the use of the platform to support face-to-face teaching/learning during the academic year 2022-2023.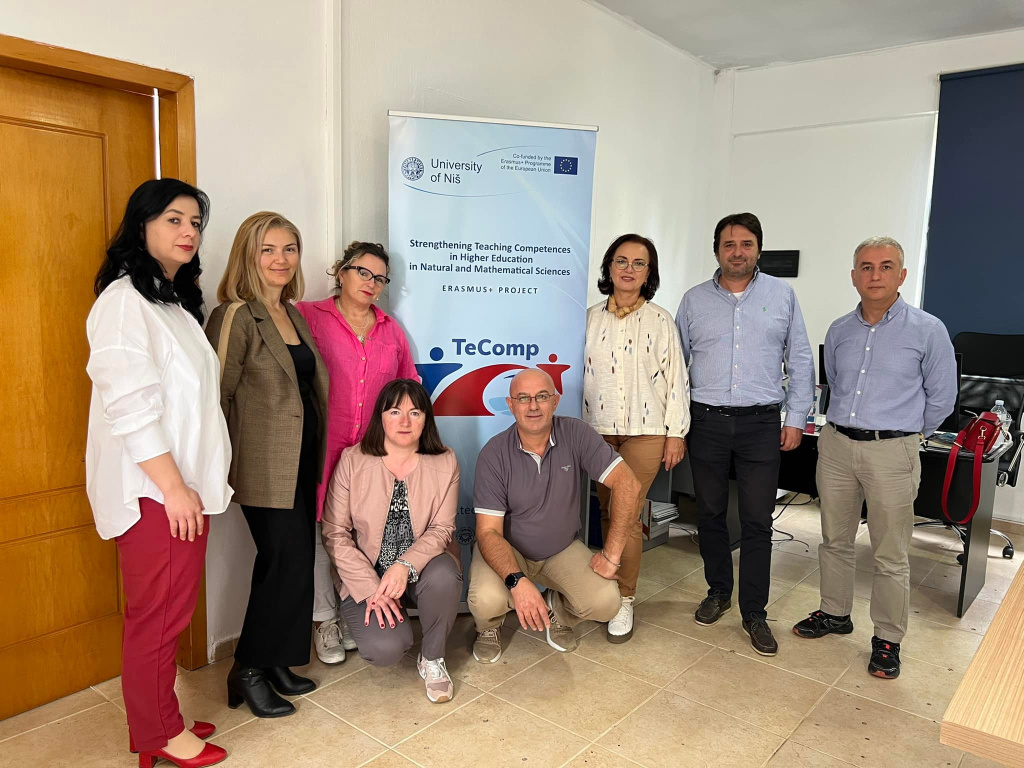 An interview, for a local channel, of the Vice/Rector, Prof. Jaho Canaj on the projects of ECUG (June 2022)
Open invitation for participation on Info Day in the framework of TECOMP project.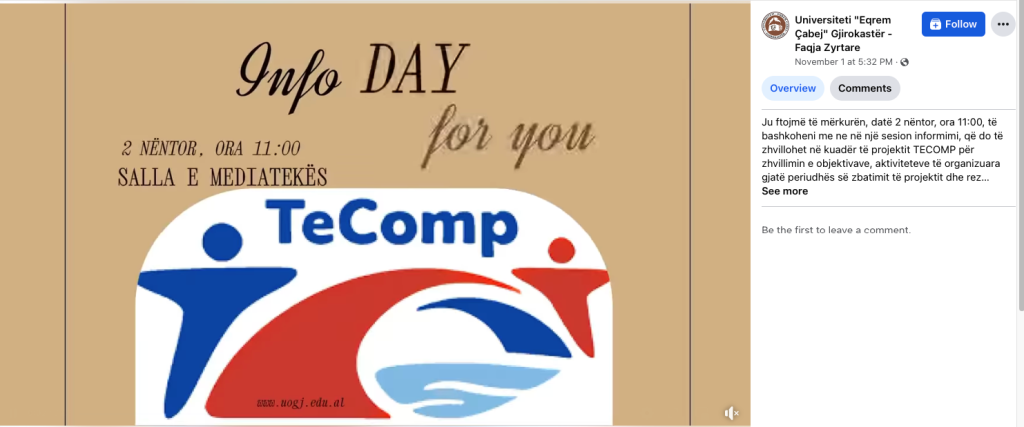 Info day at ECUG
Info Day on the implementation of TECOMP project, the results and benefits of the University of Gjirokastra, organized on 2nd November 2022.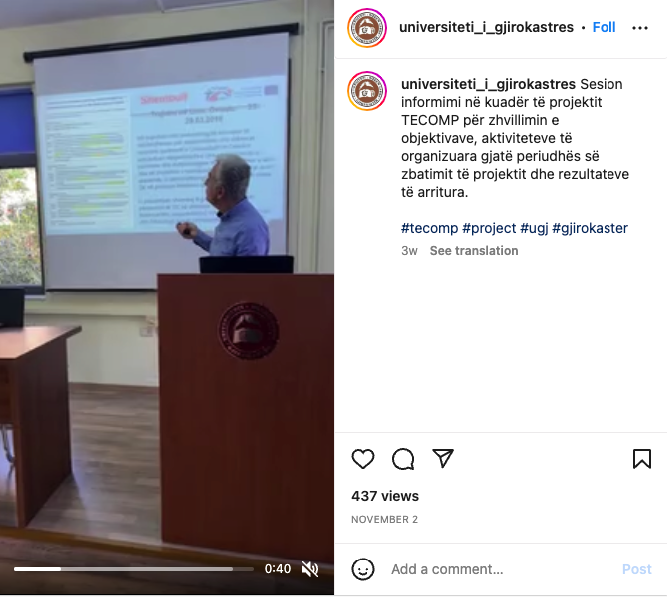 Information about the TeComp Erasmus+ project on the website of the "Eqrem Çabej" University, Gjirokastër