The University of Kragujevac, founded in 1976 by the Republic of Serbia, is an independent higher education institution which combines education, research and art, as components of unique education process and integrates the functions of all its faculties.
In the period from its establishment until today the University of Kragujevac has grown into a modern educational and research center embracing almost all major areas of teaching and research, presently comprising 12 faculties with 1100 teaching staff and the student population of 20 000. It offers a wide range of study programs on all three levels of study. So far 27 500 students have graduated from the University, 1000 earned their master's degree and 600 successfully defended their doctoral dissertations. International Relations – Long-term bilateral cooperationwith over 60 foreign universities is realized through variousareas which directly reflect the mutual priorities and theinterests of contracting parties. The University also participates and encourages its faculties to apply for educational and research projects (ERASMUS+, HORIZON2020, TEMPUS, WUS, CEEPUS, FP projects, etc.).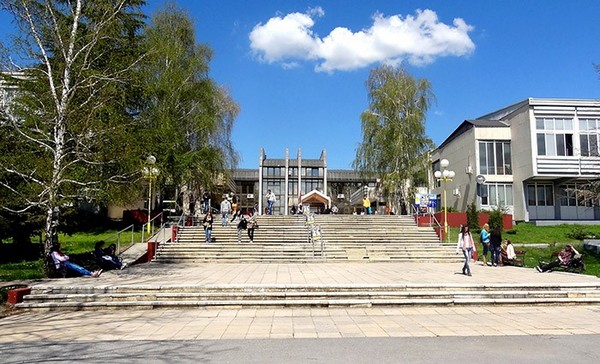 UNIKG will play an active role in the realization of all work packages and activities on the project, and they will be particularly involved in the implementation of the basic tasks of the project:
upgrading educational infrastructure necessary for the wider integration of contemporary pedagogical principles and educational technologies in teaching and learning;
organisation of training courses for teaching staff in pedagogy and methodology of teaching, and in the pedagogical and technical aspect of the use of modern educational technologies;
designing new/modified master courses and continuing professional development courses in psychology, pedagogy, methodology of teaching, and technology enhanced learning in line with the modern European strategies;
the integration of online technologies into traditional courses, development of systems for electronic testing and formation of online labs.
Special assignment for UNIKG will be to lead WP2 (Upgrading educational infrastructure at the PC HEIs).