"Eqrem Çabej" University of Gjirokastra is the most important higher education institution in the Southern part of Albania. It was opened by the Council of Ministers, November 1991, on the foundation of the Higher Pedagogical Institute, opened in 1971. This university welcomes almost 4000 students in its programs of study. It has 2 faculties (Education and Social Sciences Faculty, Natural Sciences Faculty) and 15 Departments.
The University attracts students mainly from the southern region, but not limited only to this area. In recent years, it has accepted students from all over the country, as well as from other neighbouring regions, such as Kosovo, Macedonia and Greece. Our university welcomes the most contemporary ideas, progressive curricula for the development of our society, professional ambitions and tangible pedagogical and scientific work. At our university, different generations of teachers and university lectures, different kinds of cultures and trendsmeet and respect each other's historical individualities, and their present and future. EÇUG explores scientific research in all fields, mainly in education, Albanology (linguistics), anthropology, interethnic, intercultural and inter-religious relations, archaeology, ecology, and tourism.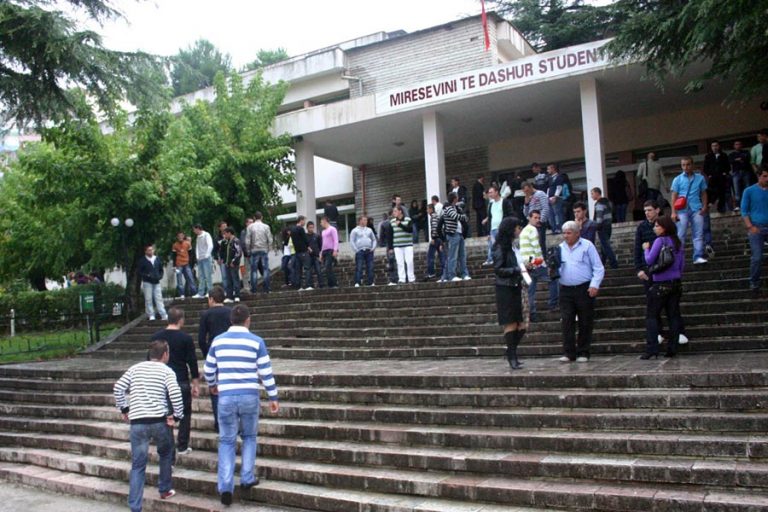 Our University comprises two faculties:
The Faculty of Education and Social Sciences and the Faculty of Natural Sciences. The University of Gjirokastra offers the following full-time and part-time study programs which are based on the principles of the Bologna process:
18 full time study programs, undergraduate (15 part time study programs, undergraduate)
12 full time study programs, Professional Master's Program (9 part time study programs, prof. master)
5 full time study programs, MSc
1 PhD program of study
The mission of the university aims at the need for change, transformation and creation of real capacities which are valuable for the society.
Being an important scientific, research and publishing centre, a Continuing Education Centre, as well as a Regional Development Centre
Promoter of educational social, economic, cultural and tourist developments in the region
upgrading educational infrastructure necessary for the wider integration of contemporary pedagogical principles and educational technologies in teaching and learning;
organisation of training courses for teaching staff in pedagogy and methodology of teaching, and in the pedagogical and technical aspect of the use of modern educational technologies;
designing new/modified master courses and continuing professional development courses in psychology, pedagogy, methodology of teaching, and technology enhanced learning in line with the modern European strategies;
the integration of online technologies into traditional courses, development of systems for electronic testing and formation of online labs.
ECUG will contribute to the realization of all project tasks, especially of those which are the backbone of the development packages:
ECUG will be specifically responsible for leading WP1 (Preparing for the modernisation of teaching and learning in the field of natural sciences and mathematics).
upgrading educational infrastructure necessary for the wider integration of contemporary pedagogical principles and educational technologies in teaching and learning;
organisation of training courses for teaching staff in pedagogy and methodology of teaching, and in the pedagogical and technical aspect of the use of modern educational technologies;
designing new/modified master courses and continuing professional development courses in psychology, pedagogy, methodology of teaching, and technology enhanced learning in line with the modern European strategies;